---
---
Do you know why you should always dress to impress? But first ask yourself, "Is it only to impress myself, or to attract others too?"
Well, real alpha males do dress to impress themselves all the time, which leads to most of them ending up looking very attracted to others!
For some, it becomes a habit to impress and naturally attract women, whereas other men around also give more respect to a well-dressed alpha.
If you don't know, everyone will always be judged by each one's own appearance. Therefore, dressing well is an important key to how you want people to look at you!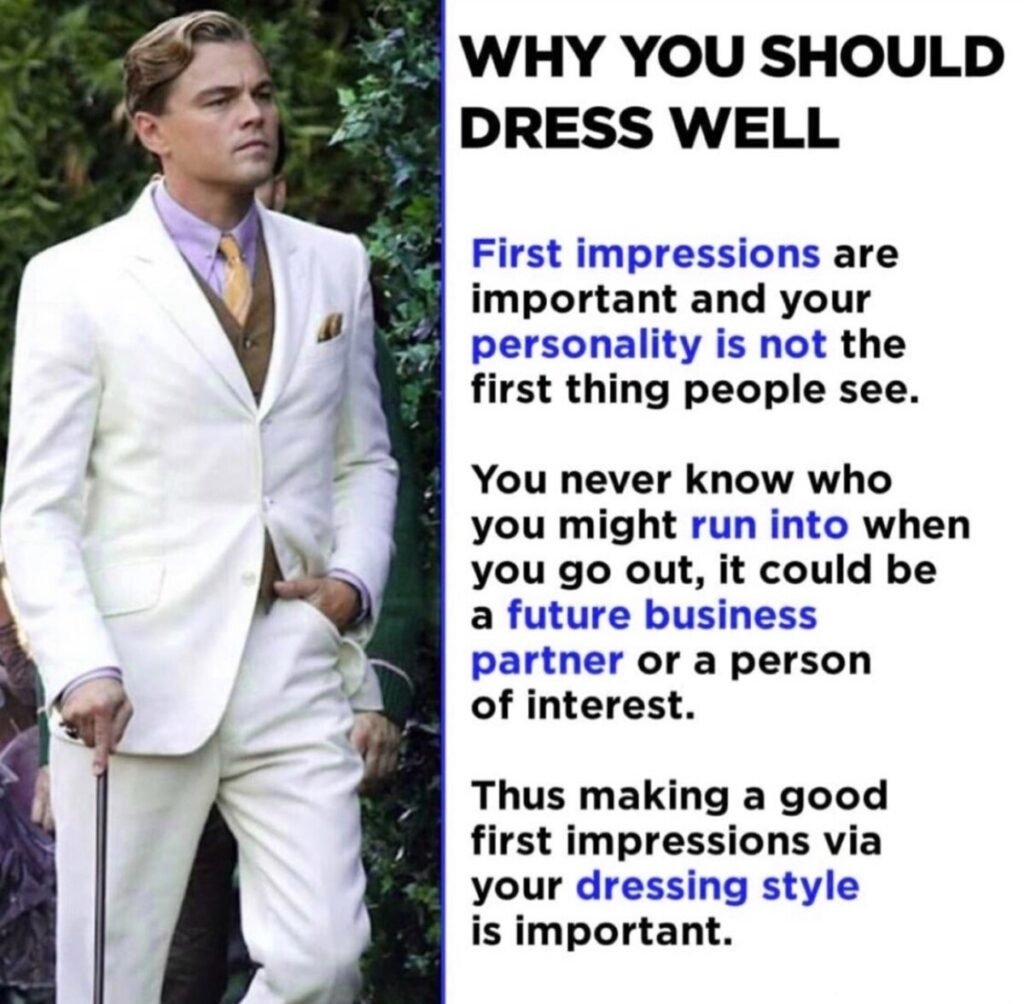 So how to dress to attract? How should I dress? Very simple! All you need to do is dress like yourself as a real man, not like a boy or a clown!
Dressing like a true alpha man is actually an easy task!
Just so you know, they are definitely NOT the ones we see around with colorful clothes, hair looking crazy, and all that like rapper 6ix9ine…
Most alphas we see around are the ones dressing to kill and are those who are attracting the most people to their lives!
Yes, they are usually seen dressing in the casual, class, and fashion style like this alpha man in the photo named Dan Bilzerian (Instagram King), or they may have their own style as I do.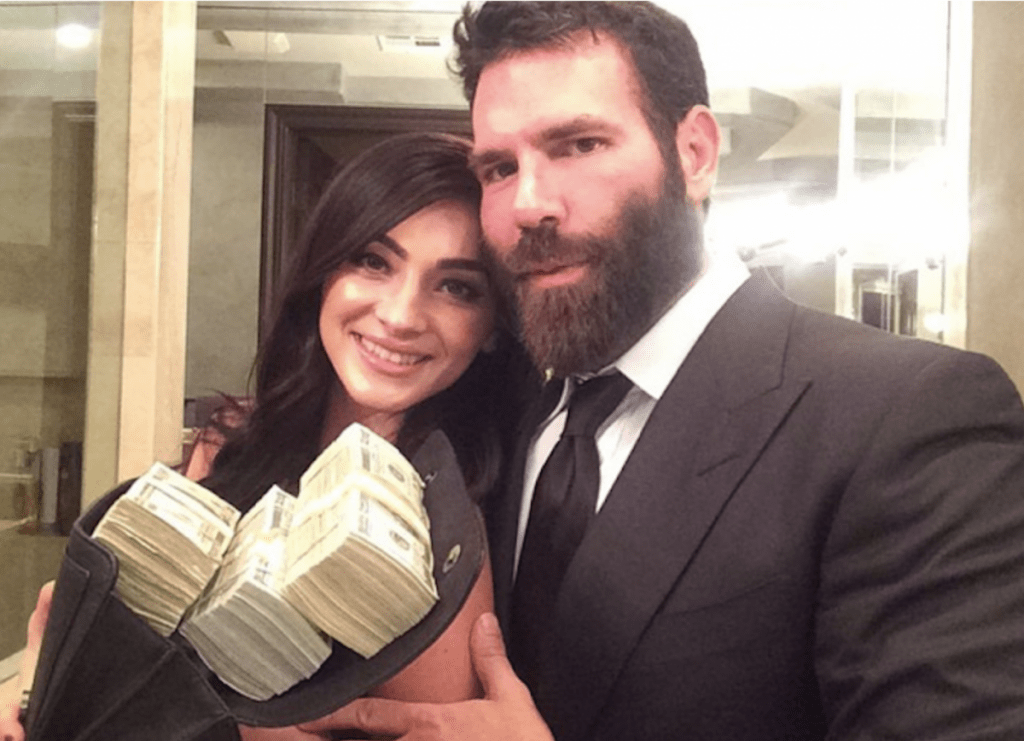 Perhaps, don't get me wrong, you don't have to dress like everyone else! It is definitely not the best route to take… You should dress the way you feel your own best as a confident masculine king of your own world!
Even though clothes and dressing well do make a huge impact on your overall attraction, it is not everything! Check out the real alpha characteristics and traits here.
Now myself as a master pickup artist, I'm willing to show what is the best way to dress to impress and to attract sexual mates, along with getting more respect from men.
How to Dress Attractively to Impress
Simple as it is!
The best scenario and best way to show you would be by how and what would I as an alpha 'stallion' man would wear, depending on where I'm going and the time of the day…

You may see me with some not-too-tight Jeans (bootcut pants), a slightly tight-fit shirt depending on what place I'm going; either with a button long-sleeve shirt at night (by the way, I like to leave the upper chest area open for people to look at my hardwork paid off at the gym by seeing my chest muscle) with a golden cross necklace as well, or I could be wearing just a tight fit v-neck shirt just like my alpha ROLE MODEL here.
The shoes are usually (Men's Slip-on Leather Dress Loafers or some men's Timberland boots), and a nice leather belt (not too flashy though) and if I'm wearing a long-sleeve shirt, it may be tucked in (only the front part of the shirt inside the pants) showing the leather belt.
I could have some facial shade beard going on, or maybe a nice well-design like something different. The hair? Some alphas feel like they don't need hair styling gel, but I rather keep it natural and always maintain low hair cuts to medium-small short hair sizes or let it grow out like "Tarzan". 
If it's cold, I would probably be wearing a nice leather jacket (unzipped though), to show the masculine fit body through the v-neck shirt.
Depending on where I'm going, you may catch me with a nice watch (Rolex) on my left wrist, or if not, then just a men's gold bracelet on the right wrist, or maybe both, one on each side. 1-2 rings (not too flashy though) on the thickest fingers matching the gold or the watch itself.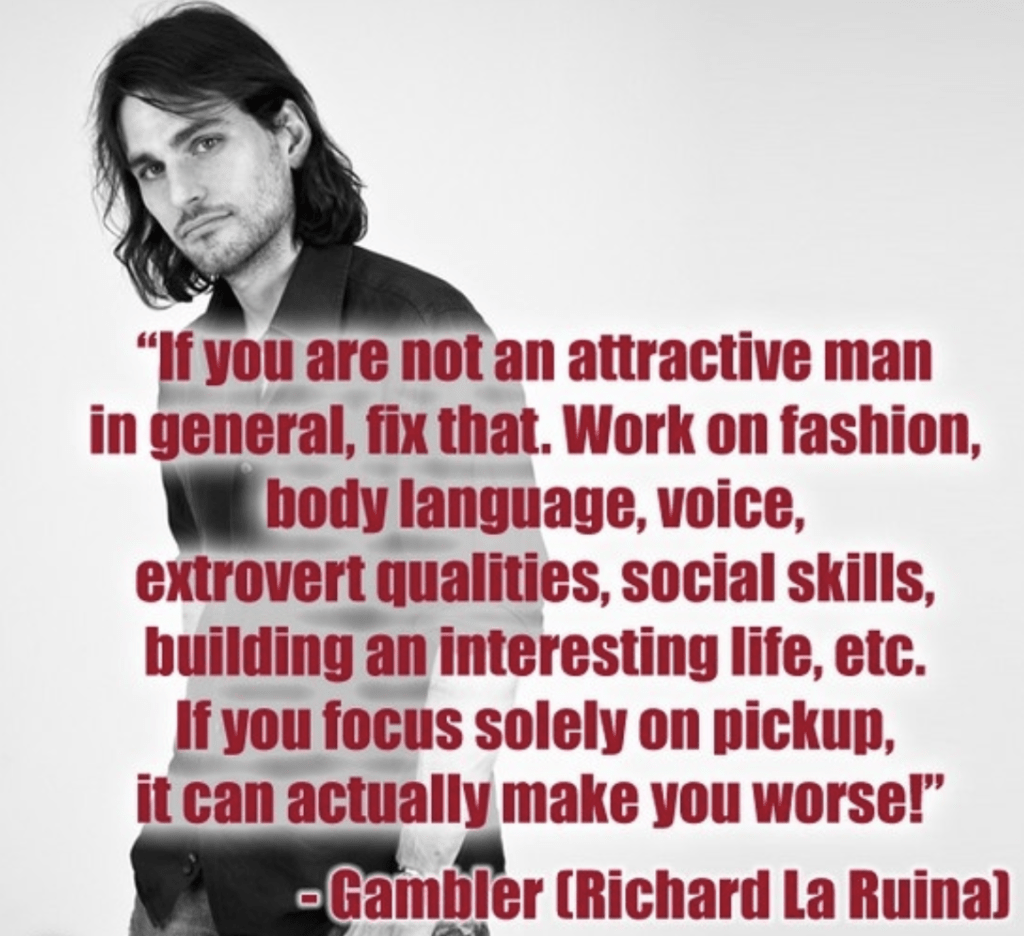 (p.s. Women do find rings on men attractive, especially if you have big thick hands…)
That's right, not only looking fresh to impress but also, people who walk past me would definitely smell that masculine pheromone cologne that makes us look and feel much more attractive to our sexual mates.
Now to be a real alpha man, you need a correct straight manly posture as well, which is standing upright, head high, chest up, shoulders back, waist sucked in, and always looking forward to minding your own business.
Not to mention, that unbreakable confident and motivated mindset is A MUST at all costs!
By dressing to impress and attract women, I would most likely be carrying 2-3 (large size) condoms because you know, with a large sexual package showing its volume through the pants, the pretty ladies will notice that it's big and they may want to talk to me and then hang out, who knows!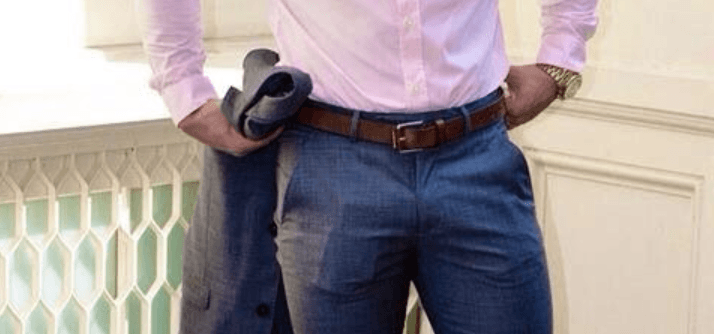 And if I find a hot chick that I'm very interested in that really catches my eyes, you can expect me as a bold alpha male with steel "balls" to come up to them and introduce myself and start a natural conversation with a hot, sexy and beautiful looking woman, you know what I'm saying here?!
Just a quick tip, don't ever try to "investigate" them, but just simply be natural all the way and talk like normal people. If you need something to increase your sexual arousal, desire, and libido then click here for the best male enhancement products that will make your sexuality fly up the roof!
By the way, don't ever ask for her number, but do like me and just pull out your phone and say something with the expectation that she will give you her number with a smile like this; "you know, I'ma get your number now and who knows, maybe we can catch up later on or so…" – boom!
After that, whatever happens under the sheets is surely the alpha's business, right!?!
Now, try it yourself and you'll see how she will most likely give you her number and look up to you as a real alpha male and respect you;
1. Because you were brave and bold to come up to her.
2. Because you didn't ask, but simply pulled the trigger for her number.


So that's how I dress to impress and how to have "big balls" to come up to any person of your interest and become highly attracted to all of them.
You see, it's very simple and easy!
Everyone (Men & Women) is Most Naturally ATTRACTED to ALPHA MALES!
Yes, that's 100% correct!
Men who are 100% confident, calm, well-admired, physically fit, strong, sexual and successful are well known as alpha stallion leaders/kings of their world!
By being the person I described above, men and women will naturally believe that you are a superior sexual beast in bed, especially by being 100% confident and physically fit.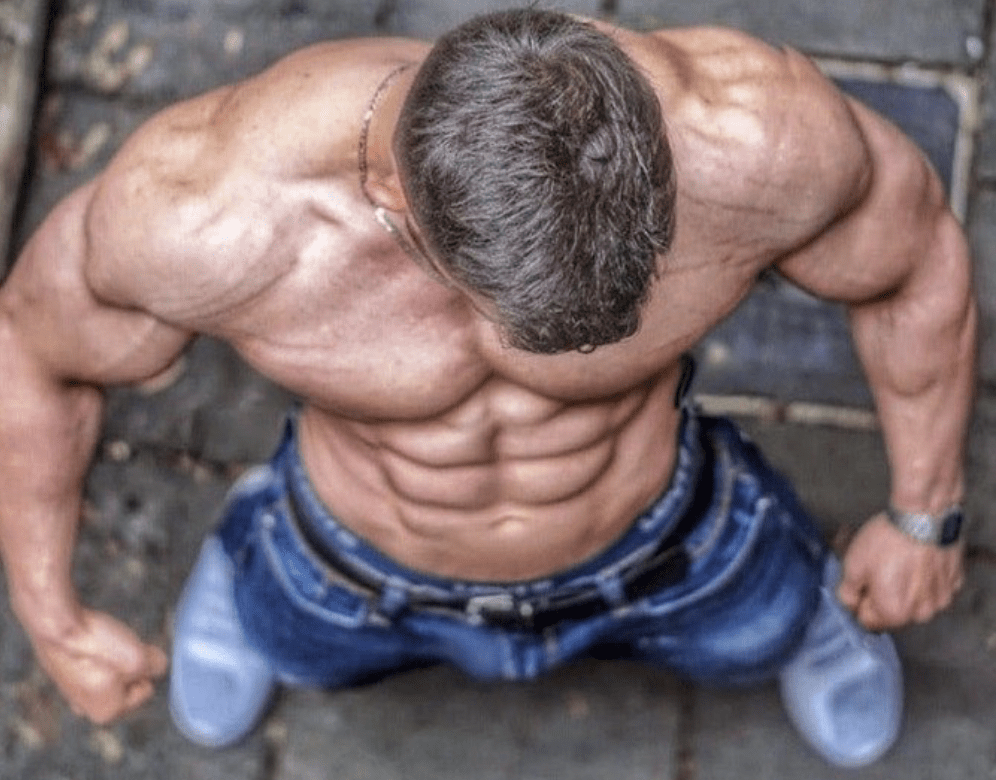 Now don't get me wrong my friend, it is mostly ALL about your true self by accepting yourself and working to improve yourself every single day!
Not a lot of men were born as alpha males… I wasn't!
Especially when I mean being "successful", I don't exactly mean having materialist stuff, but that alpha mindset and lifestyle which is a state of being, living out your greatest dreams, reaching beyond to the final objective, and doing what you love!
So, therefore, to become attractive to everyone out there, you need to be 100% confident by:
Acting as if you are the best
Accepting yourself for who you are
Know that there is only one YOU
Never Comparing Yourself to Anyone
Always have an inner smile within you
Not to mention, a heart full of LOVE
Have a strong deep eye contact
A Deep voice who talks with authority
By being calm means:
Relaxed all the time
Have a patient mindset
Appreciate every moment
Have a slow body motion/movement
Lets things go and let it flow as it should
Only try to control yourself as a commander
Be assertive and don't let others' opinions affect you
And to be physically fit, you may already know to:
Now being strong means all of the above as having a 100% confident mindset, being a calm person in control of himself, and having a physically fit body!
How to be sexual would be by;
Looking at women with a smile & eye contact
Wink at them sometimes w/ just one eye
Knowing when & where to touch them
Know how to talk by being honest but funny
Know how to kiss, including tongue kissing
Knowing how to have the best sex every time
How to be successful:
Challenge yourself every single day
NOT AFRAID TO COME UP TO HER
Try to improve day-by-day at all cost
Don't stop, keep trying. Don't accept failure as an option. 
Be 100% positive and only accept positivity in your life
Believe in yourself, in your plans, and your goals all the time
And therefore, all of that leads you to be a valuable, well-admired & strong individual known as an alpha man that all women (and men) crave, depending on your interest. 
In order to attract women or the sex of your interest, make them think you are superior, invulnerable, and powerful which the best way I can say is to ALWAYS keep practicing these traits every single day.
This will motivate them to pursue you to find out what kind of man you are!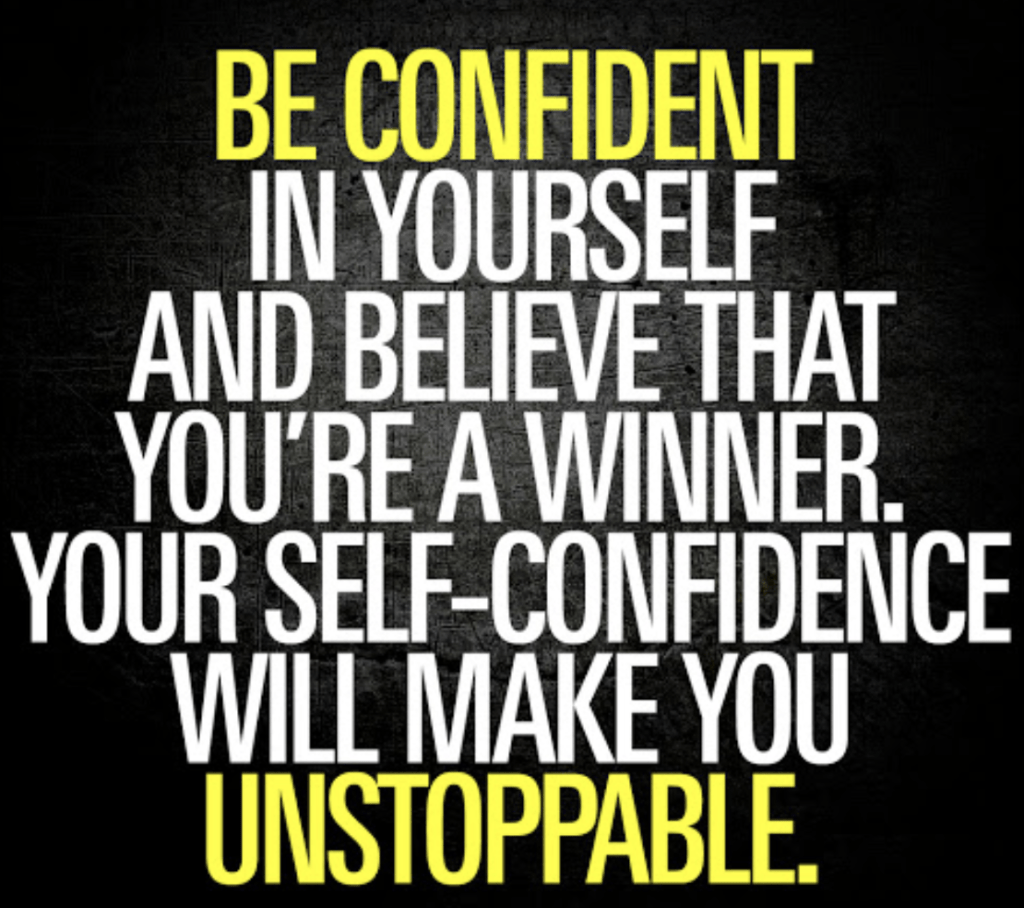 Yes, this is proof that I as a master pickup artist of my world have been acting like this type of alpha male, and guess what?
Women of all kinds are always trying to talk to me, to see me, chasing me, and begging to take advantage of me in bed! Men are always giving me mad respect and looking up to me as if I'm a "president" and as if they are the citizens…
That's right! How does that sound to you? Imagine yourself being this type of alpha as well? Well, take action NOW by what I'm showing and teaching you here, and sooner or later, you will become one too!
Remember, WOMEN chase ONLY the strong and powerful guys. Nobody likes a weak man aka beta males, in which this type of beta male will have women and men do the opposite to run away and get away at all costs.
Ok since now you know, let's talk about how to flirt with the person of your interest and how to successfully approach them to win them.
Note: Improve on what you need to improve first by always practicing on a regular basis, and act like you're that alpha male, and you will become one.
SUCCESS – FLIRT & APPROACH
Now as I have shown you above how to become the attractive alpha male and attract the person of your interest by being 100% confident, calm, well-admired, physically fit, strong, sexual and successful, but to complete the alpha male's success with women, you need to know how to flirt and the approach part as well as getting their number and "hit a jackpot".
So the number #1 successful key to having what you want would be the alpha male approach.
But it is no doubt that eye contact (flirt) and being bold (approach) is a major part and if you combine both of them together, it is a success!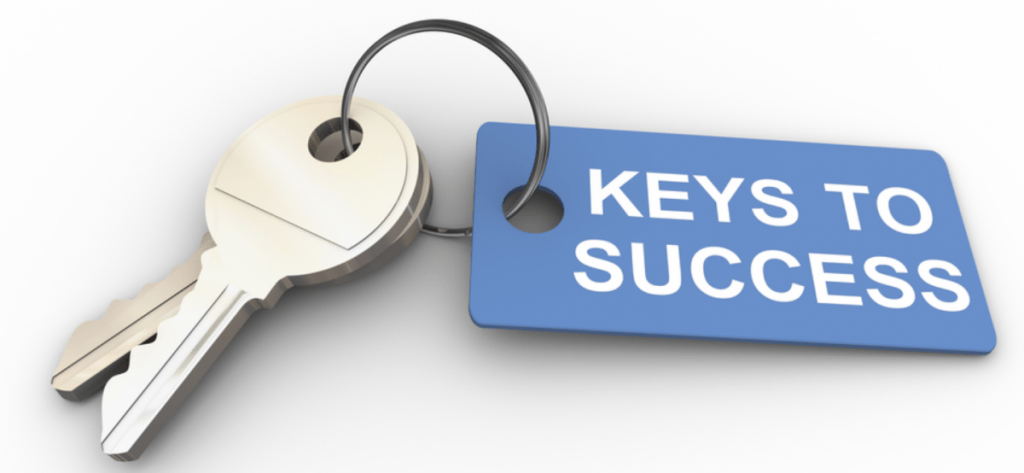 Without either one of them, it may be hard for the other person to know that you are sexually interested in them.
For me, it all starts with deep eye contact by making eye contact with every hot chick in the area or wherever I'm at. Then I approach aka that alpha bold behavior to just come up to them and boldly speak with them!
How I Manage to Make Her Want Me and Give Me Her Number:
If I'm walking at the mall or on the boardwalk or wherever, I would first see her aka the person of my interest.
If NO ring, I would glance in their direction until I catch her eyes.

Little glances only

and yes, always ready to get caught by her. Main KEY here: DON'T STARE*
When you do catch her eyes, give her a little smirk, a head knot, and then look away.
Now it's the GREEN LIGHT = next move! I would walk up to her and approach her with a small natural talk for like 2-5 minutes only.
I would let her know like "you know, I noticed I couldn't keep my eyes off you so I thought maybe I should come up here to see what's up… ;)" or something like "I was looking around and my eyes stopped at you for a second, so now I'm here hehe 😉".

Just be natural

, that's the game-changing trick!
Last, I would start a natural conversation about anything and after about 2 minutes or so when she seems to like talking to me, I'll take out my phone to get her number by saying "I'ma get your number now so we can talk later on or so" and handle her my phone as expecting her to digit her numbers on my phone. And then, I would say "I have to go, I'll catch up to you later on", wink and smile, and simply walk away!
Let ME show you What I Would Do In This other Scenario:
Get to a bar/club, walk around and see everyone. Then I would make eye contact with every hot female of my interest to let them know and be aware that the 'alpha king' is here.
Then I basically "park my station" near the hot available chick about 10-15 ft to where she can see me clearly. Best to have your body 45 degrees towards her, meaning the side chest and body towards her.
Now I would start the FLIRTING part by having small peaks (NEVER STARE for more than 3-5 seconds) until I catch her eyes, and when I do, I give her a light smile or one-eye wink, then look away. Yes, look away and keep doing what you're doing!. DON'T STARE, it's a turn off.
By the second eye-catching with her, I would smile once again and lift my drink slightly up to show her that we got a connection and I'll take a sip of my drink.
NOW IT'S GAME TIME! It's time to confidently make a move and walk up to her to introduce myself, and naturally talk to her as If I somewhat "know" her. (Note: Don't wait too long to make a move or it could backfire on you. Just confidently go for it, whatever happens, happens.)
Oh by the way, if somehow (which does happen) the person you come up to and approach for a small talk, if they ignore you or does not give you their attention or their number or whatever it may be, I would simply say "I understand, it was great meeting you." and WALK AWAY.
Then move on to the NEXT one! 
Note: Even though they might reject me at first, that's not the end. Maybe afterward, they start wanting me because I was a fearless man that had "balls" to come up to them which they'll see me as a different type of man with respect, who knows!? It happened before! By the way, rejection only hurt for a second, regret lasts a life.
And when approaching goes right and they start talking and connecting together, I personally don't really compliment anyone like that!
I don't believe in pickup lines…They don't really work. That's why you shouldn't trust those "pickup artist gurus" out there trying to fill you up with unnatural pickup lines that might only work for a second by actually make them laugh at you as if you're a clown… Yikes!
The reason is that they might feel like the top of the world and raise their standards up even higher and use their guards against us, which could backfire us at all costs.
Why?
Well, since all women like strong and valuable men, depending on what type of compliment or pickup line you give them, you may seem "weak" in their eyes, as if you haven't seen or never been with a sexy hot woman before…Makes sense what I'm saying here?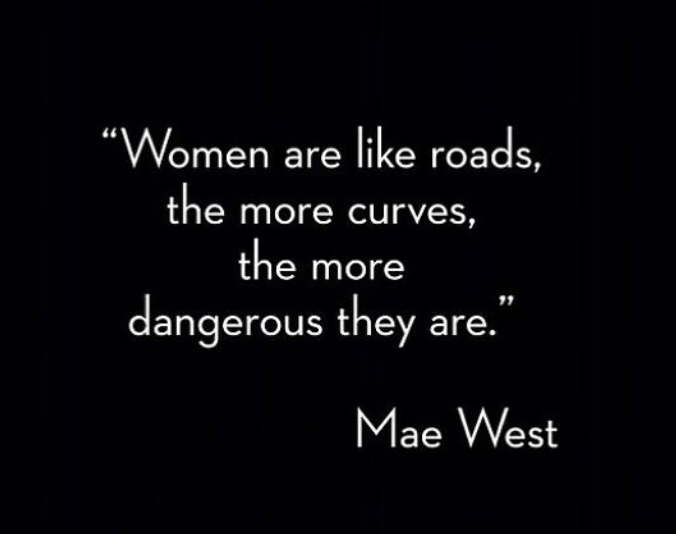 UNLESS I feel like the compliment is completely natural by saying "what they really look like" without adding too much hype or exaggerated details, then it should be OKAY.
Remember, it's not what you say, but how you say it! Just so you know, women don't ever want to be interviewed in this situation…
So the most important main KEYS here is EYE CONTACT, then naturally APPROACH.
However, be aware that you can actually approach hot beautiful women without eye contact too! Yes, I have done it tons of times! Sometimes it's even better since it's the very first impression based on my own experiences.
That is because sometimes it is important that they have not seen you elsewhere, or they may put their guards up if they don't find you interesting and it may be harder to get a Win-Win here, you know!
See, these are some life-changing results! So be a master at dressing to impress and attract, then start picking up hot women of your own choice too!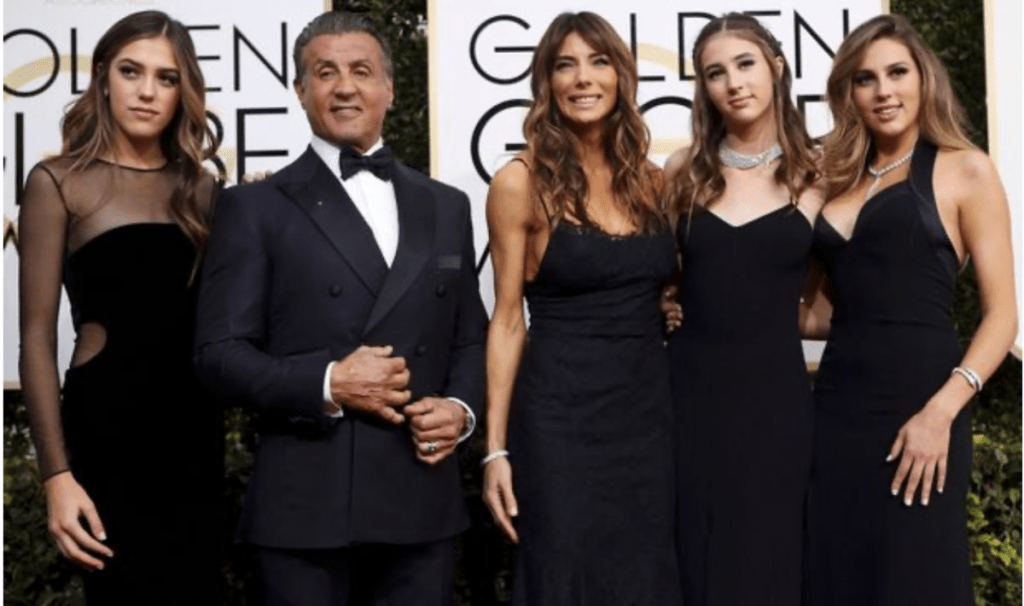 Trust me, even though women may not agree that they love these types of alpha male guys, it is super fun for both sides!
Based on my own experiences, out of 10 women, 7-8 of them become a success!
(p.s. DON'T sabotage yourself or allow negative thoughts/actions when you get rejected. It is very normal! Just move on. Hey, not all people have the same taste and interests.
Also, DON'T be that super nice friendly guy we all see around, you know women might claim that they "want" the nice guy (beta male) but in reality, they want the bad-ass alphas out there Yes, we see it all the time!.)
NOW to SEXUAL BEHAVE and how to take them home for SEX, click here to see my next post to help you out big time here!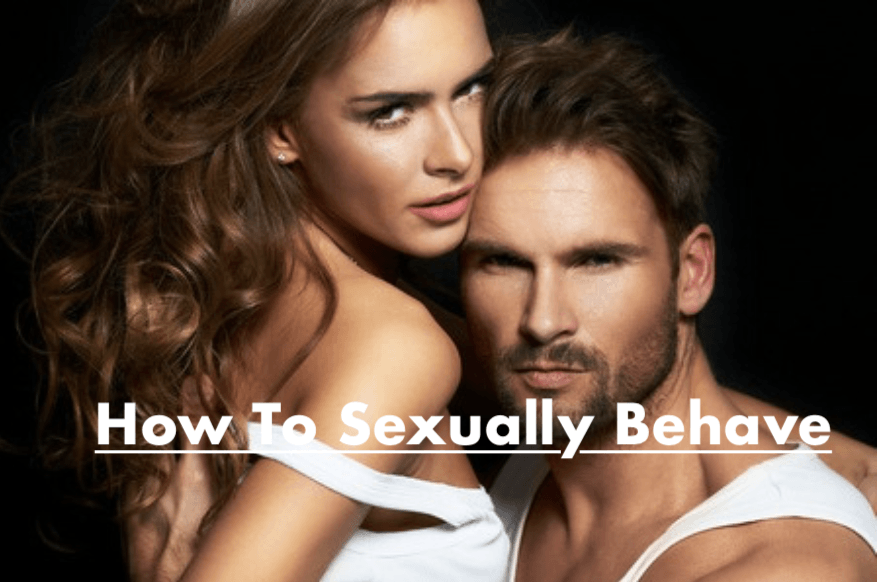 I hope you enjoyed how to impress and become attracted to others! Also, make sure to read part 2 for sexual behavior!
If you have any questions, concerns, or find something unclear, don't hesitate to submit them underneath this page. I'm here to answer you!
(2022) Dress to Impress – How to Dress To Attract? – BEST TIPS Only HERE!