---
Having a job and living off with getting the same paycheck over and over again, you will never become rich or wealthy nor will you have the freedom to do what you want.
You can have 2-3 jobs extra and you still won't be rich!
A lot of people think that the more they put in hard work, the more they'll become "richer"!
That's not true if you're putting hard work for a job and working for someone else. You're only making them rich, but not yourself!
If you want to be successful in this world, you have to follow your passion, not a paycheck. – Jen Welter
I hate jobs. Job is for poor people. That's why the word JOB simply means 'Just Over Broke'.

I personally ONLY had two jobs in my life and my very first job was when I first starting working as a waiter at a Brazilian restaurant who my dad was very good friends with the owner. I was 12 years old!
My second job was after I dropped out of school to work in construction with my uncle on hardwood floors, which I worked extremely hard for 2 years. I used to wake up at 4:30 am and be back home by 8 pm or later…
When I turned 18 years old, I had saved some money and figured out that I was going to be self-employed and build my own company.
If you think being an entrepreneur is risky, try working for someone else for 40 years. – Warren Buffett
And I did! I bought my van, bought my equipment, materials, and all that, then I started looking for services so I can do it myself!
Now that's still a job because I was still putting in massive amounts of hours and a lot of hard work and getting home very late every day!
Being a self employed is a still job!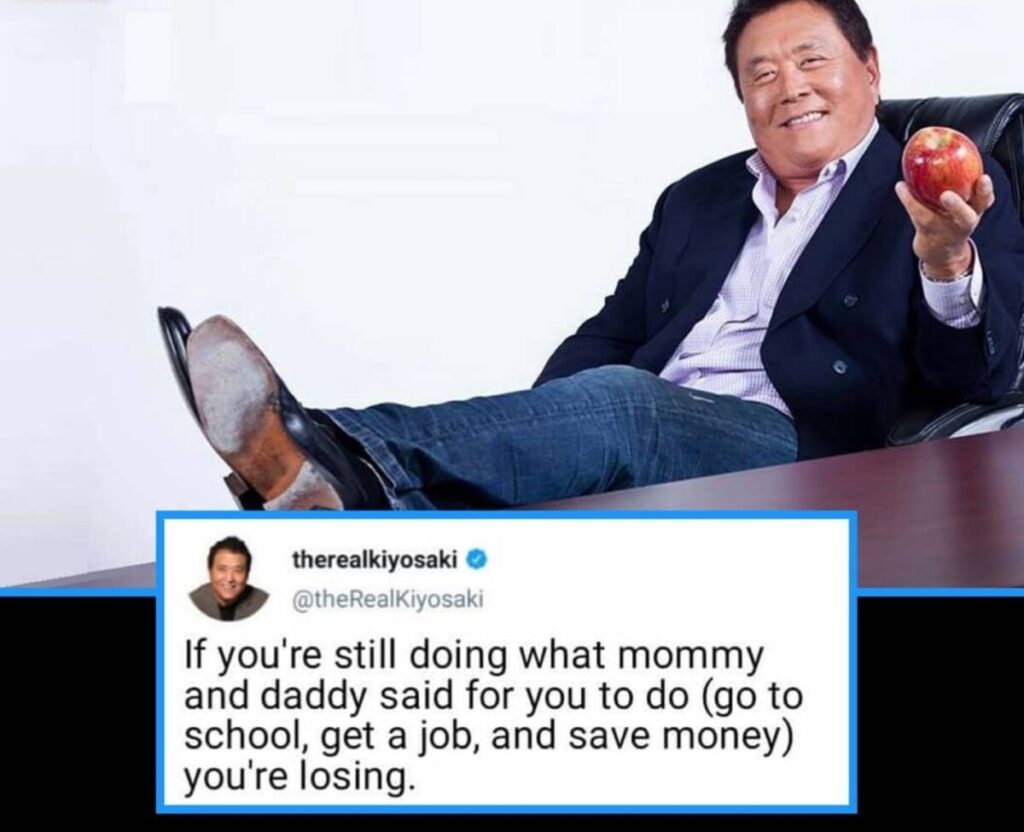 Build your own dreams, or someone else will hire you to build theirs. – Farrah Gray
So I'm going to talk all about jobs here and what you should do to leave your job and become a successful businessman as well!
Why a
Job

Means;

Just Over Broke

?

If you don't know, 99% of the population are programmed with the same society's program to be born, go to school to learn, go to college to get a degree and then use that diploma to have the job you desire and work your butt off until you retire with a little amount of money.

Yes, that's the program that most likely all of us are supposed to do!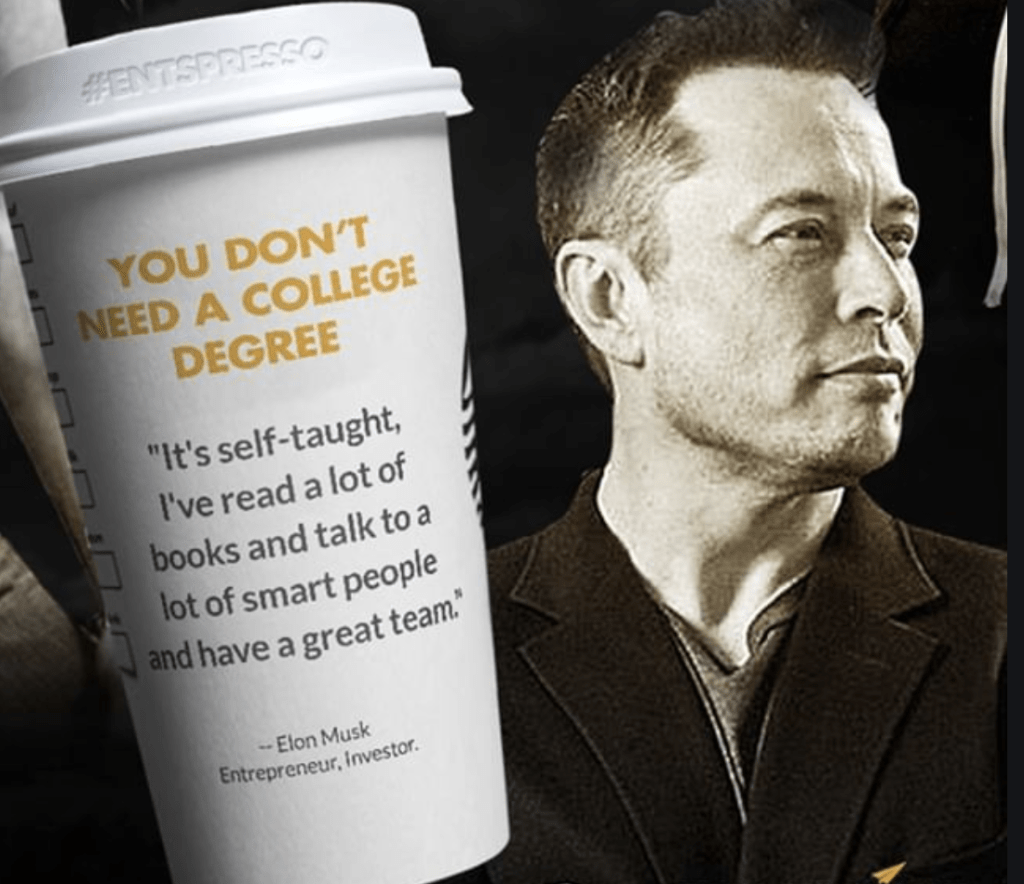 Of course, my family followed the same thing but myself being part of the 1% of the population refuses to follow this same method, and that is why I have become very successful in all parts of my life!
I'd rather hustle 24/7 than slave 9 to 5. – Unknown
However, people in general think that in order to become successful, you have to have a college/university degree or work extremely hard or maybe be a professional talented person.
Now none of this that I just mentioned will make you rich or wealthy!
And I'm going to tell you why!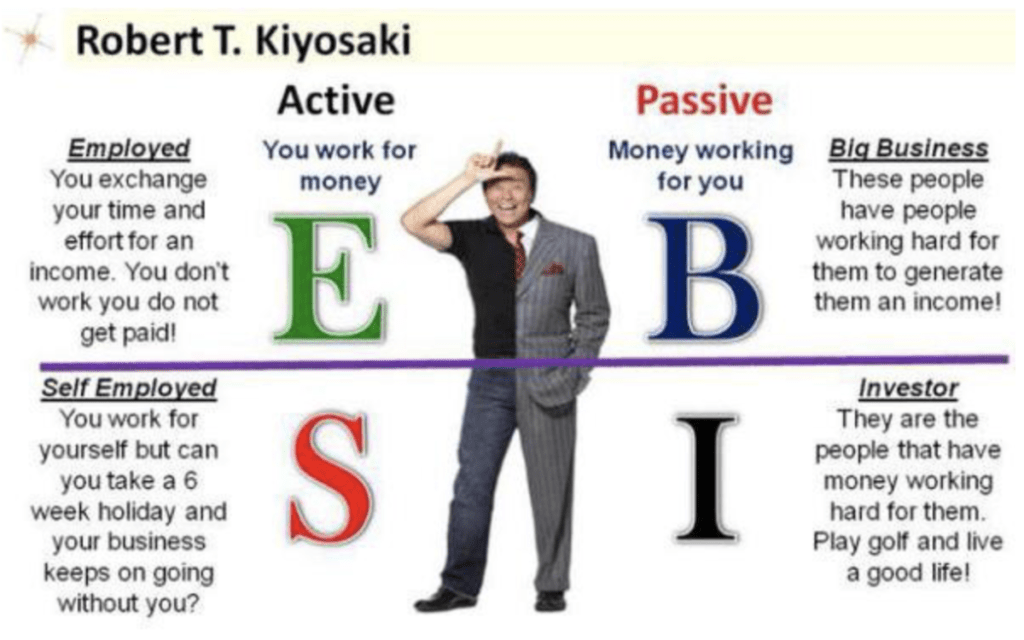 So you go to school, go to college, and get a degree, sure but then at end of getting your diploma, you're left off with a serious debt like $60k depending on what type of education you've learned.
Which you then get a job or use that diploma to get a specific job/career that you want, but even with a diploma, you're still getting paid off by the same paycheck and same salary over and over, and that's definitely not the way to go because you're basically one step closer to poverty...
Can you see what I'm trying to say here?
If you become an officer for the state, you're only making around $65k per year!
If you become a doctor, a lawyer, etc which they make around $150,000 to $312,000 or less per year, which are some of the society's highest annual payments!
Now that sure is not a lot of money… That's little money to me.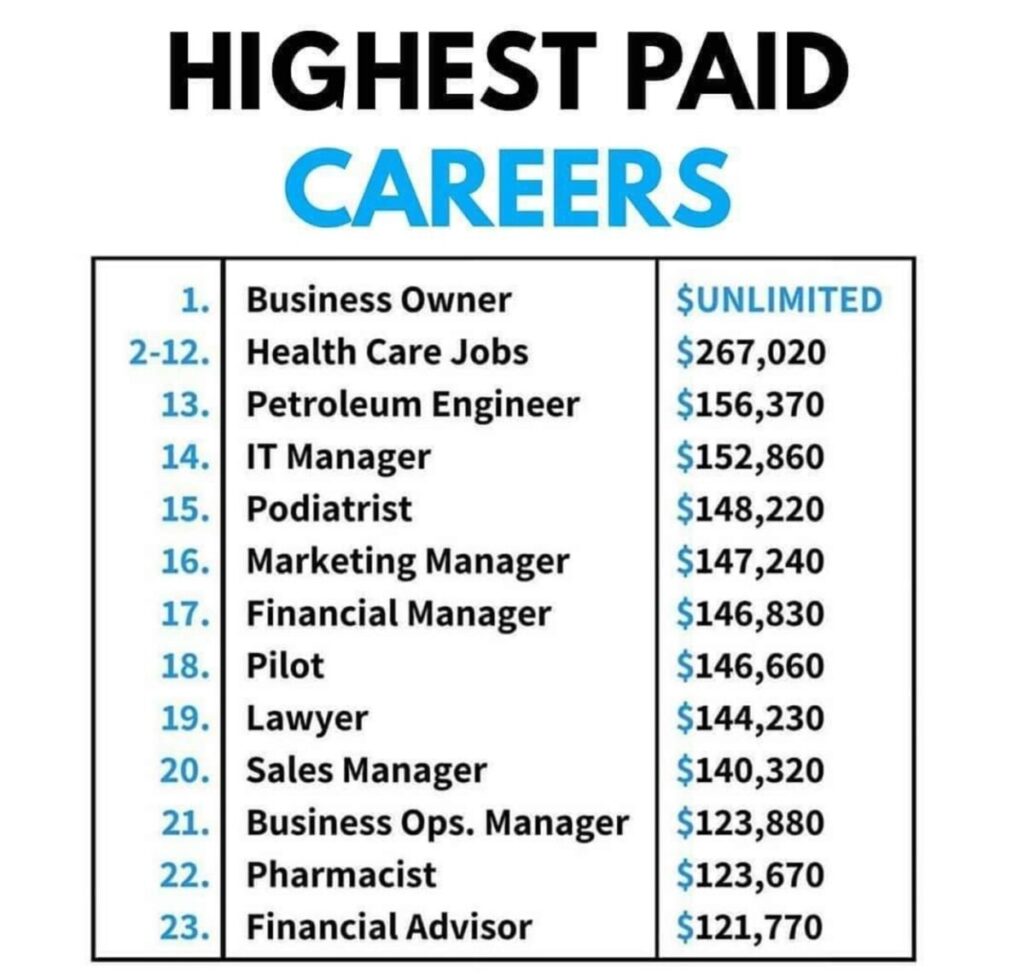 You are killing yourself for a job that would replace you within a week if you dropped dead. Take care of yourself. – Anonymous
So this amount of money you're receiving per year, you still have to pay off your diploma debt of $60k which could be more or less, and if you want to live well, you get into more debt by getting yourself into buying a new house.
Of course, you need a car as well, and most likely are paying off the monthly debt of that as well!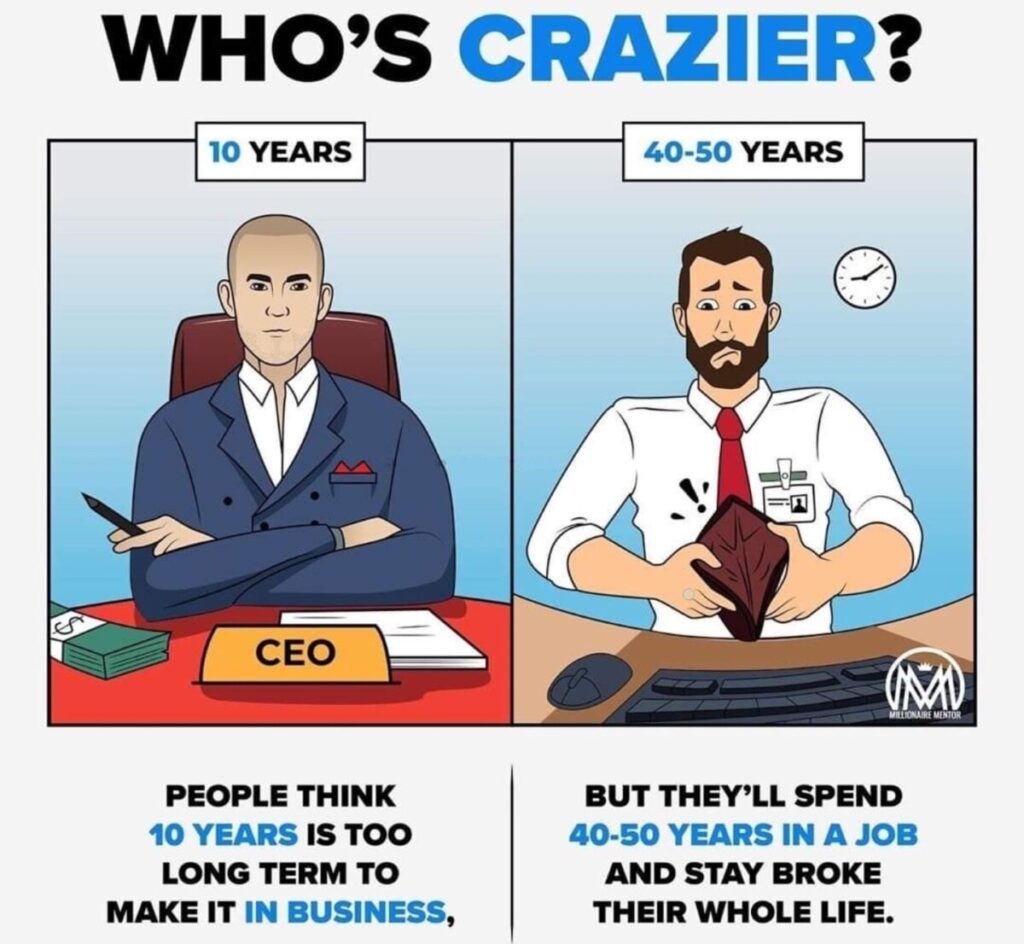 Therefore, you're basically going to live your whole life paying off a serious amount of debt, which when it's time to retire, you're left off with a little amount of money like way less than one million dollars.
Yes, that's exactly the program that 99% of the population has been programmed to this survival type of program, which is NOT your fault!
I was programmed the same way in which it came from my parents, grandparents, ancestors, the government, education system, our culture, environment, the media, and all of that!
If you don't get out of the box you've been raised in, you won't understand how much bigger the world is. – Angelina Jolie
And that is to be a victim of debt in my point of view or as I may say, a victim of life itself! You can become a supervisor, manager, president, or CEO of whatever company you're currently working at, but you still have to WORK hard and be there at work, or you'll lose your position.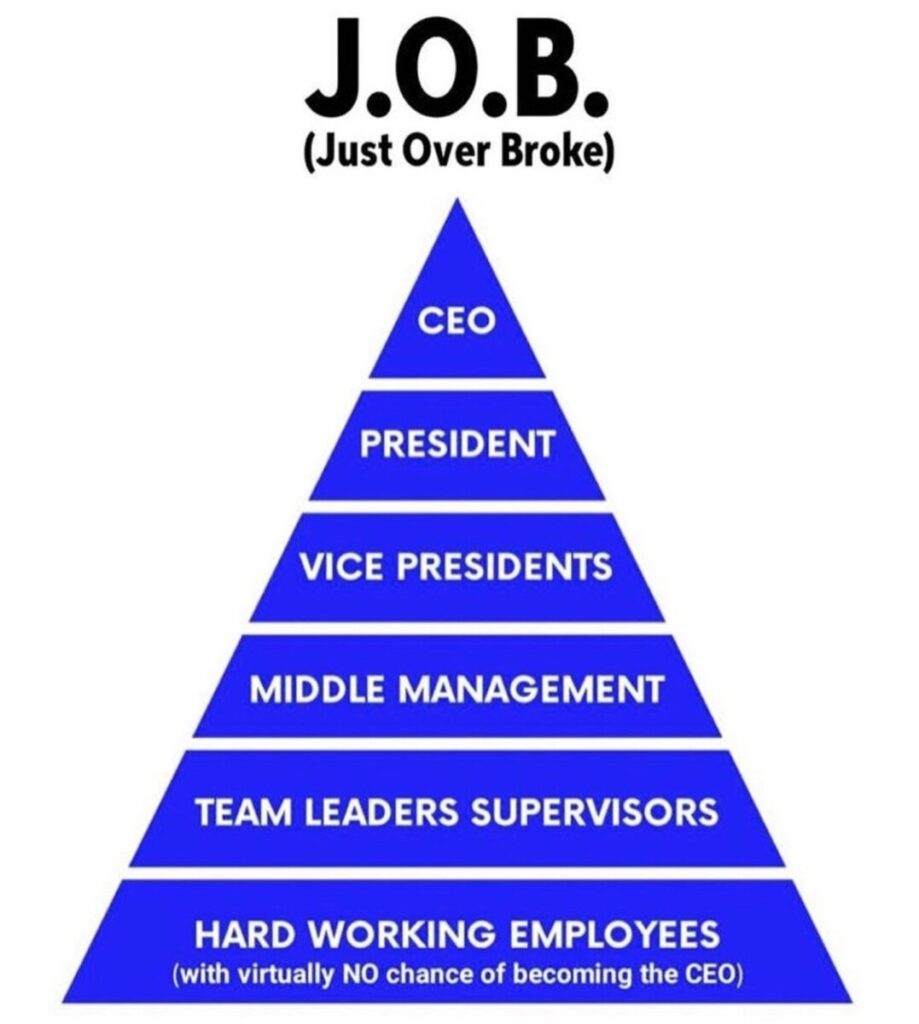 That means, I don't care how much you get per hour, if it's $10 an hour or $30 bucks an hour, you will never get rich!
Therefore, we are all innocent until we get a good amount of self-knowledge but since you're here, feel lucky because I'm teaching you all of this!
So as you can see, this is why a JOB simply means 'Job Over Broke'. Let me say it again, you will never get rich or wealthy by following this victimize/survival program.
You will never have the freedom to live off your dreams, to enjoy your life all the time because even with a degree, you still have to work at all costs!
And if you don't have a job or getting some type of money, then you're living off under your parent's wings, someone's roof, or homeless.

No rich parents, no handouts, no favors. Straight hustle, all day, everyday.
Here's What You

Need To Know
The first thing that you must know is that you, I and everyone else don't need school or college/university to learn and be self-educated!
We all can learn everything we need to know for FREE! Yes, that's right.
Knowledge is everything and we gain knowledge not particular from schools/colleges or none of that, but from books itself, experiences, wisdom and all that.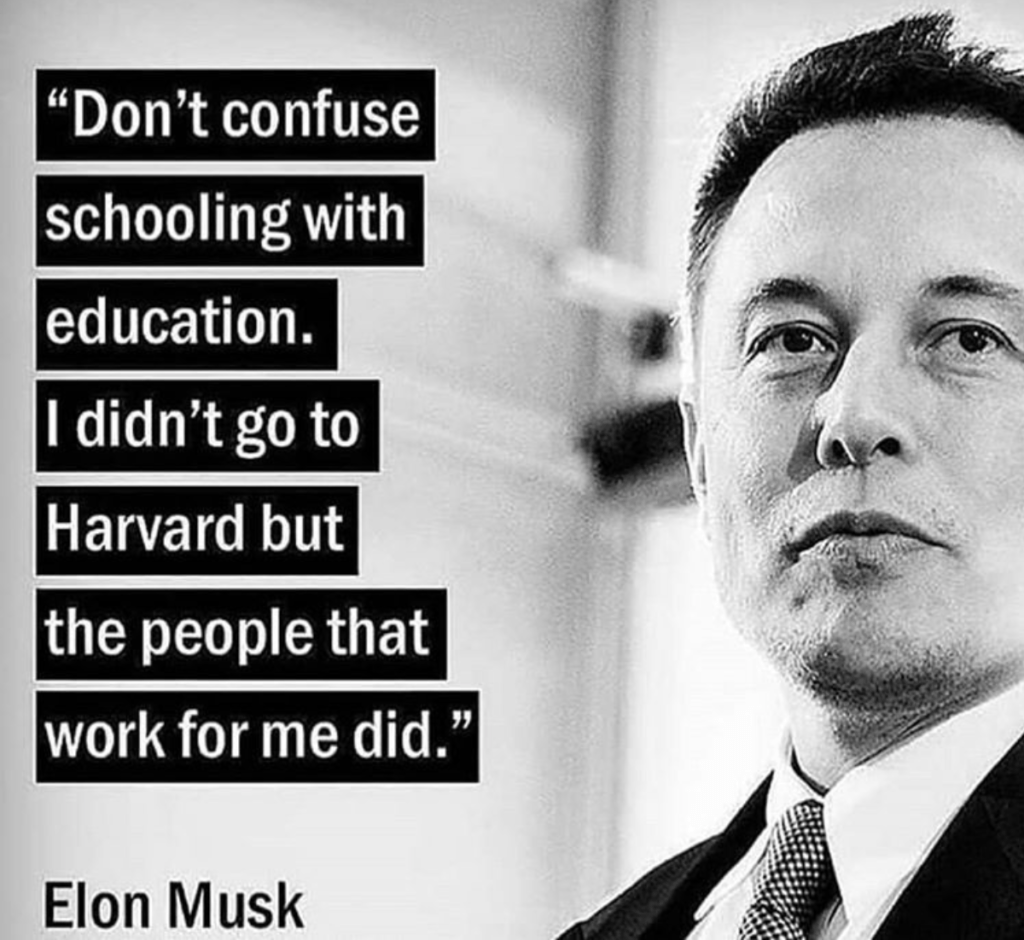 In fact, the Internet has been teaching us a lot of things that we never knew, especially on Google and on YouTube, and of course, here on my #1 alpha male website!
Therefore, yes we need some form of knowledge, but not truly education! In my point of view, education you gain from school, but knowledge you gain from the outside world.
If you click here, I have a complete post talking about how to gain knowledge and why knowledge is power!
So that's the very first thing that you must know…
The second most important thing that you must know is that you need to be a leader, but I don't mean a manager, CEO or boss!
I'm talking about being an alpha male that leads !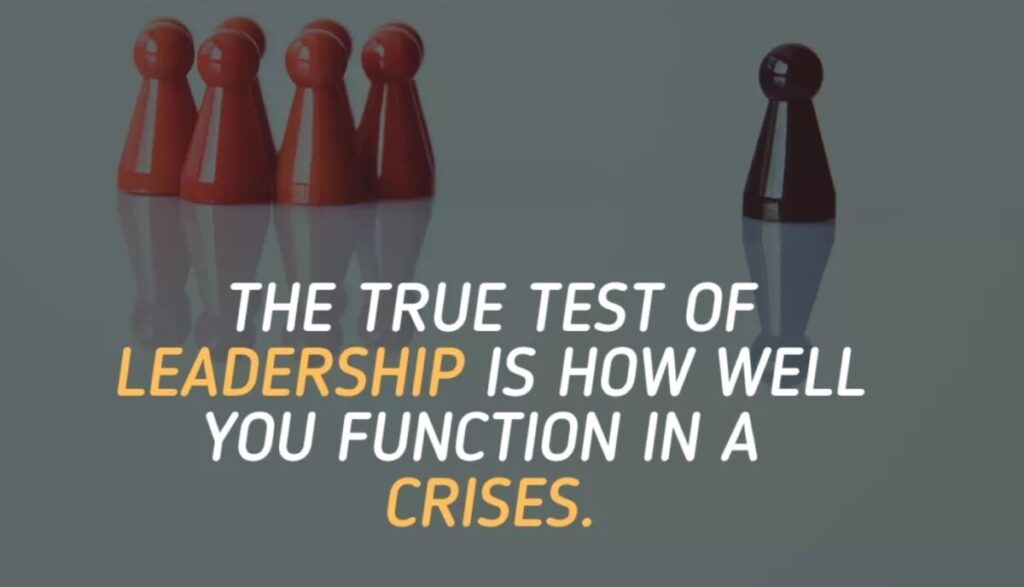 Yes, that's right!
To be a leader in your life, you don't have to actually "have" something right now or lead people now because you can act as a leader who is someone that people look up to, someone that inspires people, someone who motivates others and enjoys helping out other people!
Can you see my point here?
The third most important thing that you need to know is that in order to make great amounts of money and have the freedom you want, it's not from a college degree, hard work, talent, or none of that, but from investments!
Yes, investing is what's going to allow you to have passive income without you having to put in work and you'll be making money while you're sleeping, or as I may say, enjoying your life to the fullest while money coming in!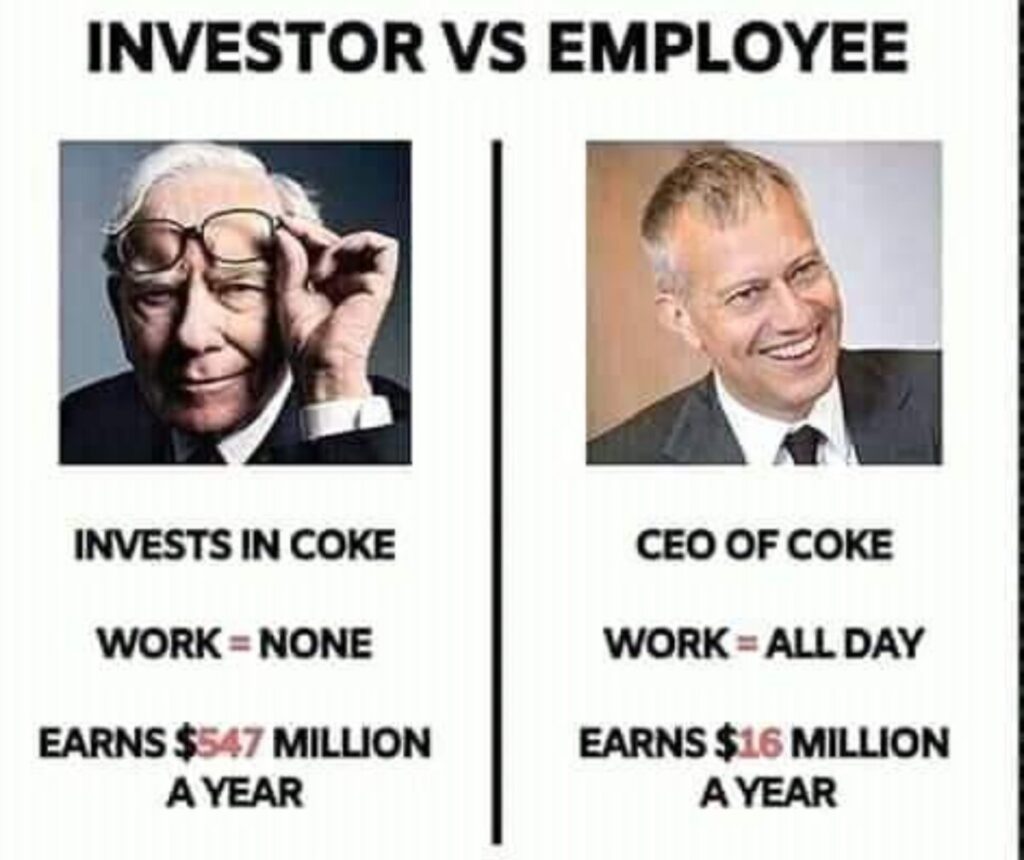 Therefore, working on a 9-5 job even with a degree will not make you wealthy or have the freedom you deserve, but the only way to truly get rich is having money work for you, and therefore, you'll have financial freedom!
How To

Leave a JOB

&

Become a Successful Leader

?
As I mentioned above, you first need knowledge, of course, that is no doubt at all!
But you don't need all the knowledge out there, but at least some! Now here on my website, I teach a lot of things in terms of life experiences.
So you can gain lots of knowledge here since I'm always putting out new stuff to change the world!
But why knowledge you may ask?
Well, in order to be a leader, you need to know how to act and behave like one, how to think like one, and how to feel like one.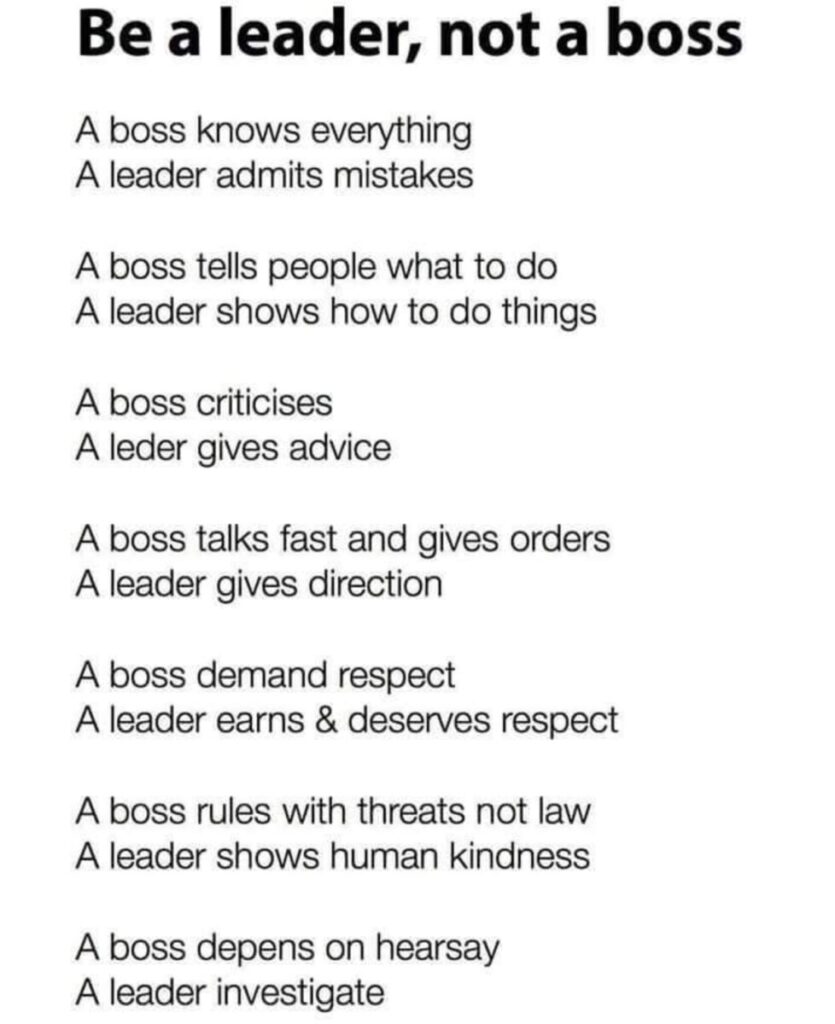 Without knowledge or experience, you can't know! It's impossible.
After you get a good amount of knowledge which is the very first step, the second step is to start a side hustle!
Dwayne Johnson knows the 'The Rock' actor, he once said;
Don't work 8 hours for a company and then go home & not work on your own goals. You are not tired, you are uninspired.
Yes, that means you still have to continue with your current job and in your spare time, then when you get home, you jump right into learning, studying, goals, and be self-educated!
Now there are many side hustles that you can do on a daily basis, but you should focus ONLY what you want and what you're truly passionate about!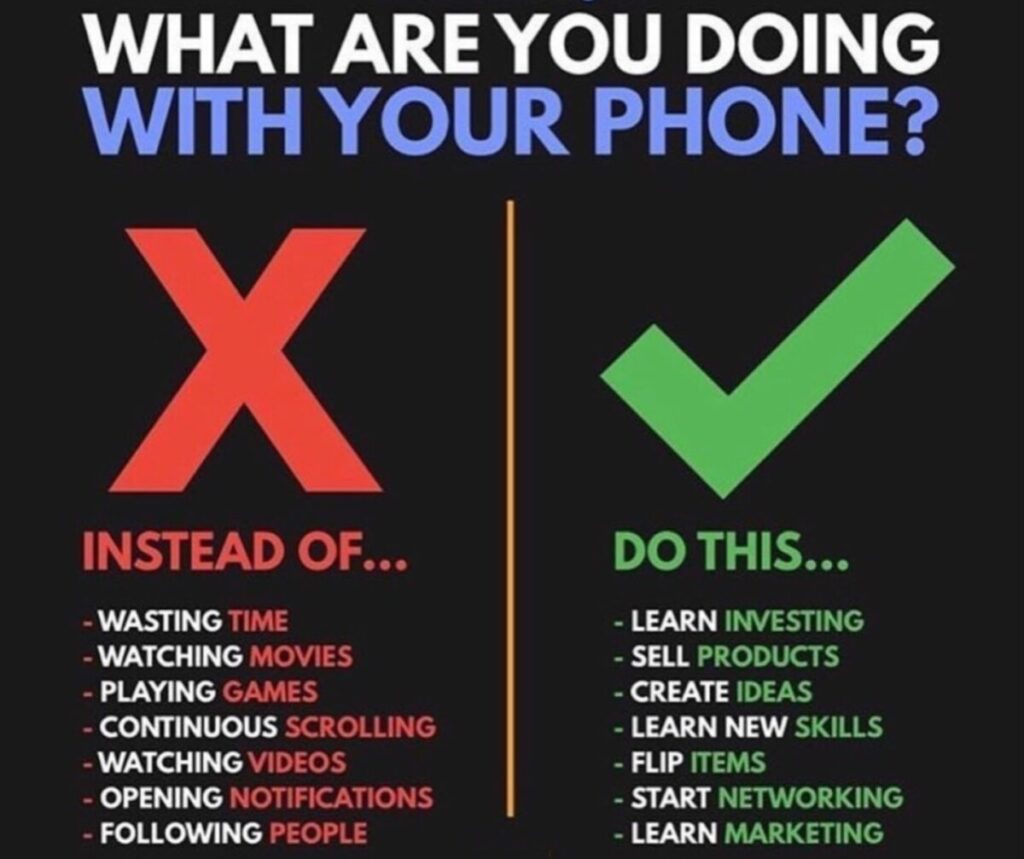 Which when you get good at something you enjoy that is hustling on a daily basis, you will start getting more money in your life!
And this is where the third step comes into play.
When you have a good amount of money like a couple of thousands of money, but I'm not talking about credit cards and loans, I'm talking about real cash, like at least $15-30k of cash stacked up in your safe box or at the bank!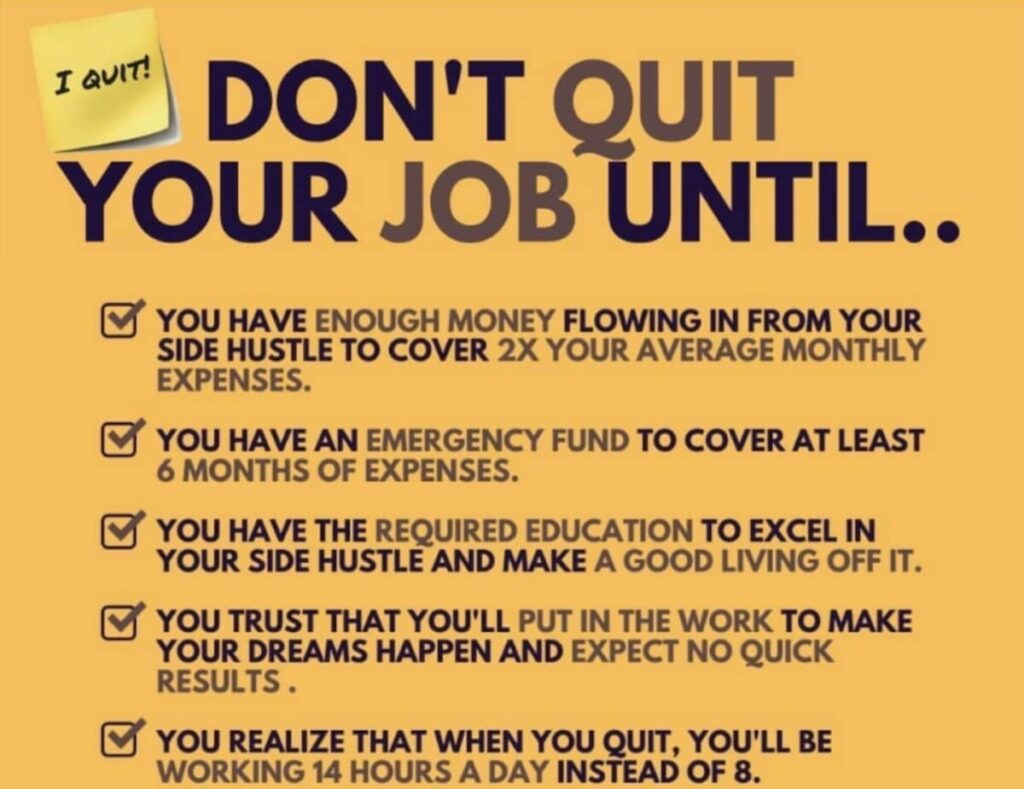 Now here's the fun part!
When you have at least this amount of side money, you should now start looking into becoming a self-employer for the starter point.
That's what I did back in my teenage years by the first week when I turned 18 years old!
I had $30k saved up, I had the knowledge and the experiences, so I bought my work van for $5k, bought the equipment and materials needed for another $5k and was left with $20k, which I went after looking for services to hardwood floors!
Start where you are. Use what you have. Do what you can. – Arthur Ashe
Which, the first 3 months, I hardly had any services to do but since I never give up or quit, I continue looking, and after about 4 months total, I got into partnership with a good company that was willing to send me lots of services to do.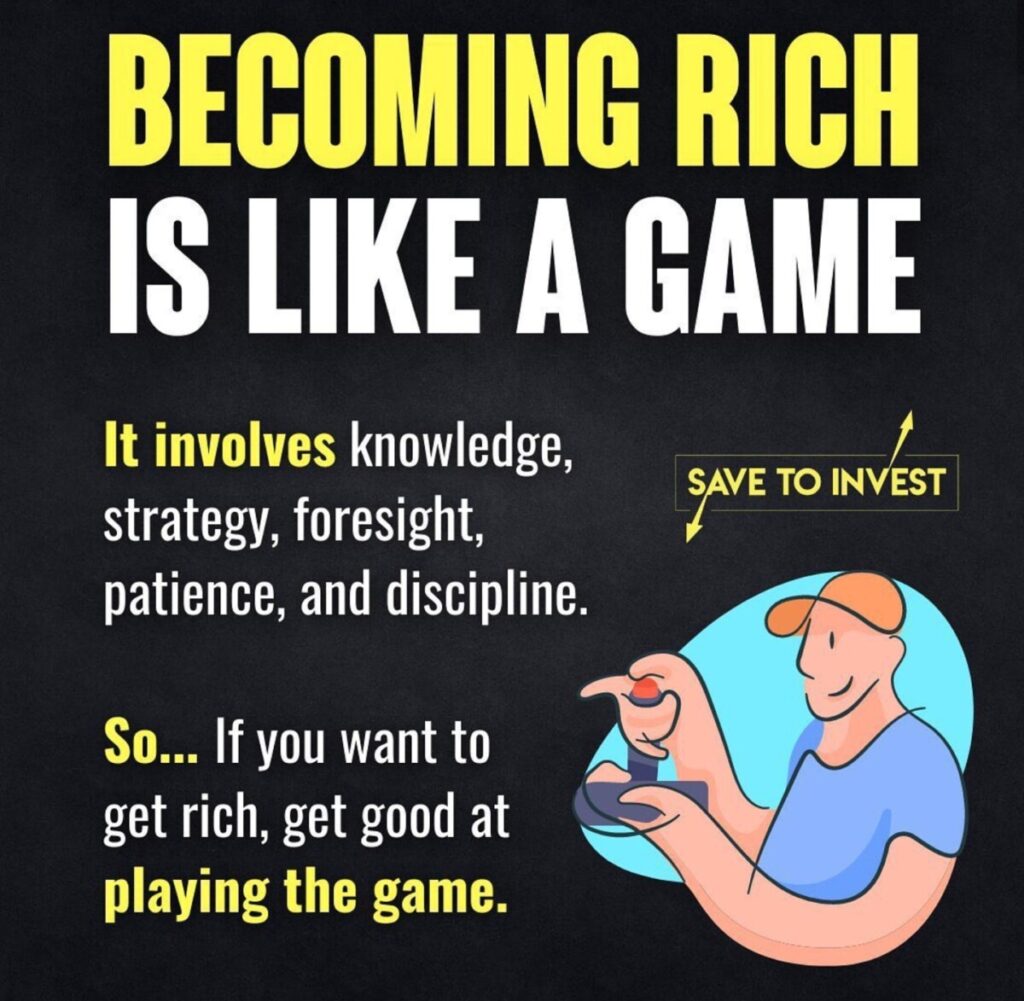 And this is when I started making at least $3k per week, and my more services/jobs came in, which I needed more employers, and that way, my income started increasing where I ended up making at least $20k per month for almost 2 years!
Everyday is hustle. Do I get tired? Yes. Do I give up? No.
But here's the tricky part, I was too confident with my employers where I ended up leaving everything for them to do and the services/jobs started causing issues because of bad work from their sides, and therefore, it came to an end!
Unfortunately, the company stopped sending me services/jobs to do…
And that is what I'm saying about leadership! It failed in the end because I didn't lead people the right way, but let them do whatever they wanted.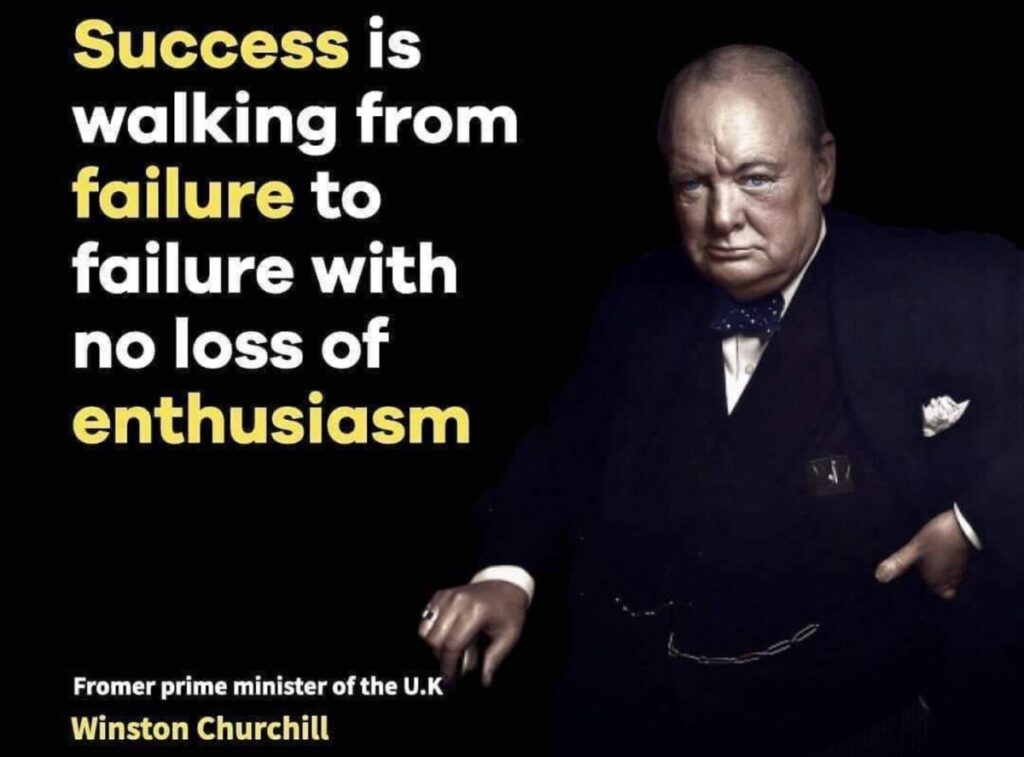 But I learned, and after that, I created a total of 9+ companies/businesses in 10 years, and of course, I'm a multi-millionaire, very wealthy and extremely wise!
Results – SUCCESSFUL LEADER!
Coming to an end since I don't want to make this post super long, as you can see, working at a job or for someone else even with a degree, you'll still be broke and you would never get rich!
Again, that's why JOB does really mean 'Just Over Broke'.
Switch your mentality from 'I'm broke and helps' to 'I'm growing and healing' and watch how fast your life changes, for the better.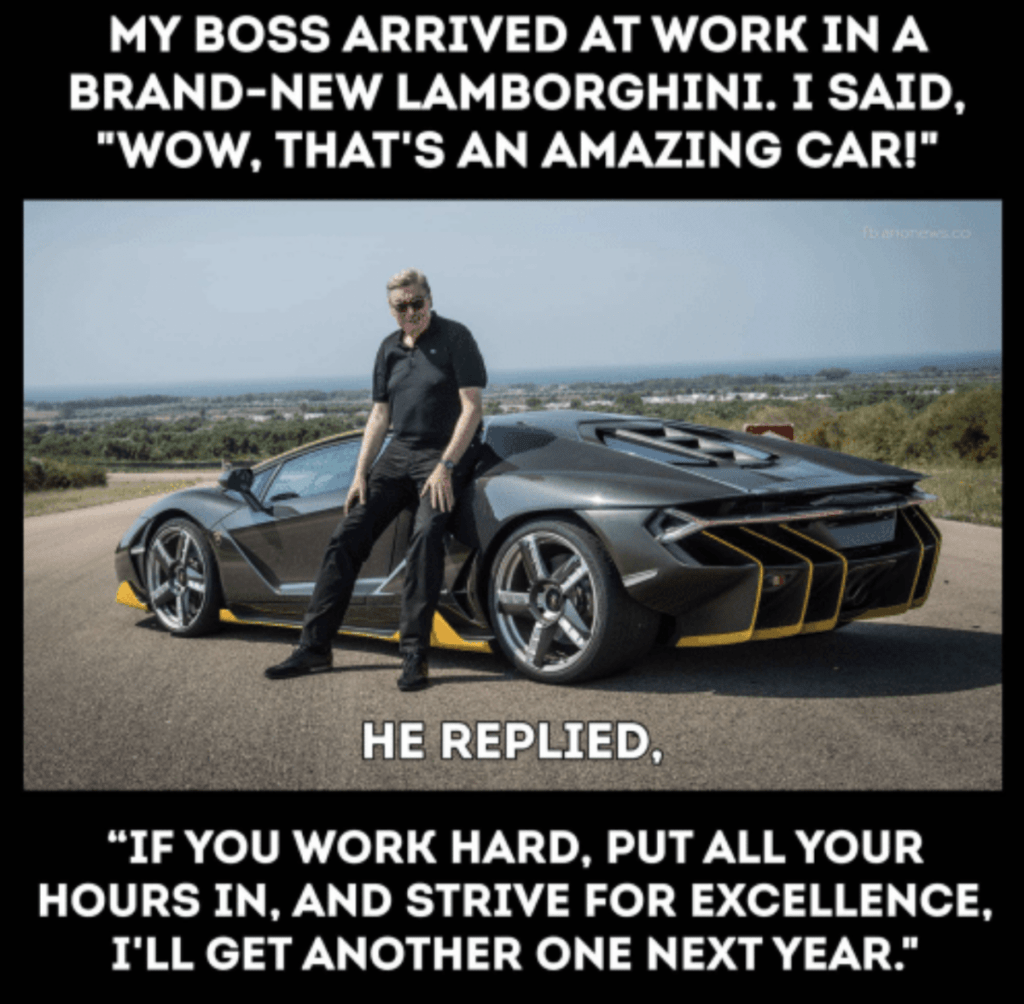 And when you do what I just showed you above, I'm telling you that you'll be able to leave your job and start working for yourself at first, then you'll just lead people to do it for you and make a lot of money as well!
Look for ways to be different, try different things, and don't be afraid to be judged!
Of course, there is much more to that, but again, you need to do your homework and go out there looking for answers and knowledge, but if you're strong enough and don't quit or stop, you'll find everything you need to know and be on your way to success…
What I just showed you is basically the principles or as I may say, the basic stuff that you need in order to leave your job and start making yourself rich instead of your boss!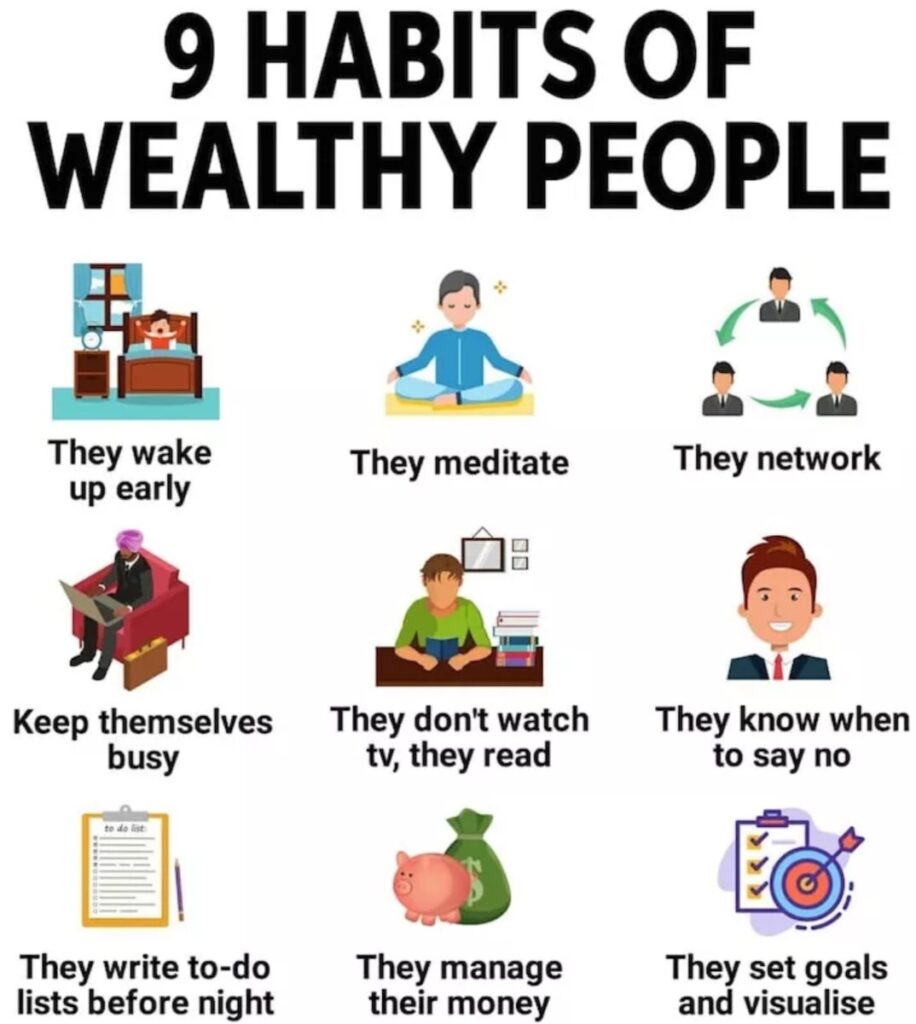 So what would you rather; keep working for someone else for a lifetime like 30-40 years and still be end up being broke but only make your boss rich, or gain all the knowledge you need, take action now and in 5-10 years from today, become a wealthy person who has many employers making you rich?
Just remember, it's as simple as a choice!
I chose this second option when I was turned 18 years old because my all-time goal was to have financial freedom and live very wealthy! However, age is just a number, I talk it all about it here in this post!
If you don't find a way to make money while you sleep you will work until you die. – Warren Buffett
You can be 60-80 years old and still create a new company and make it very successful just like the KFC founder who started at the age of 65 years old, and now it's a worldwide business company.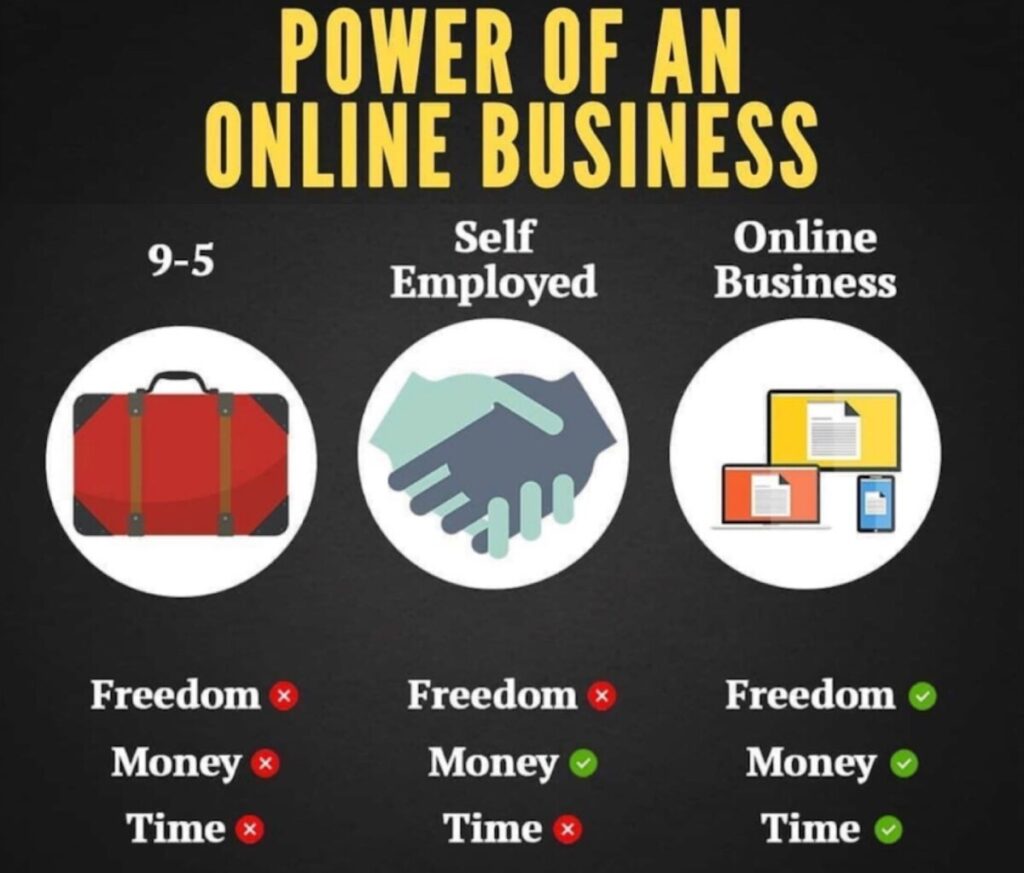 So do that, and sooner or later, you're out of that JOB that you probably hate the most and you will be on your way to be financially free and become very wealthy to live the life you always dreamed of.
Trust me, time will come by and it will pass very fast! The sooner you start, the better your chances are to become rich at a faster pace!
Money is like shadow, we can't catch it. But when you move forward, it follows you. – Chase FREEDOM, not money.
Just a reminder, don't be afraid to fail! I actually "failed" way more than I succeed but that's why I'm so successful. Failure just means a lesson learned, and we all need failures/mistakes in order to succeed.
Failing is what teaches us that the way we tried, doesn't work! Be a real alpha man, gain your knowledge, and take massive action today, NOW!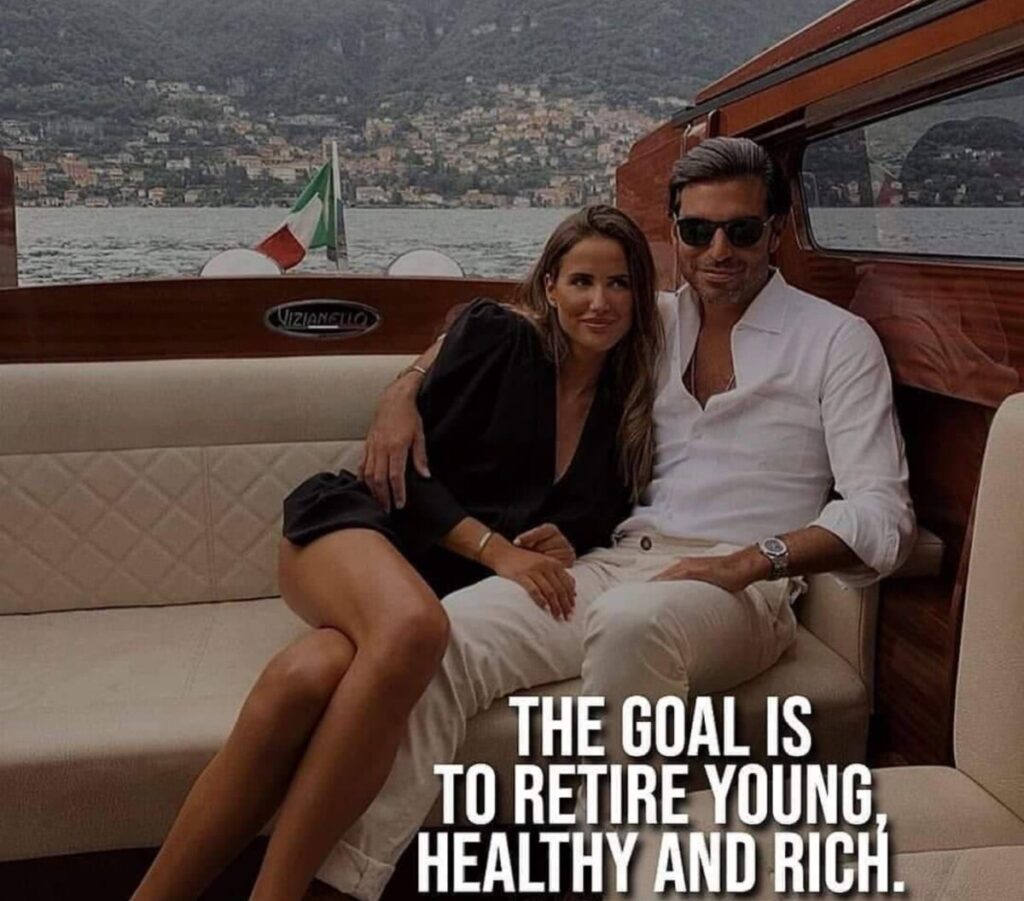 Let today be the start of something new and go confidently in the direction of your dreams… Don't wait for opportunity, create it. You just won't regret!
The biggest risk is not taking any risk… In a world that is changing really quickly, the only strategy that is guaranteed to fail is not taking risks. – Billionaire; Mark Zuckerberg (Facebook Founder)
By the way, if you want to learn how to actually be successful through following your passion and your own intuition, then check this post out right here!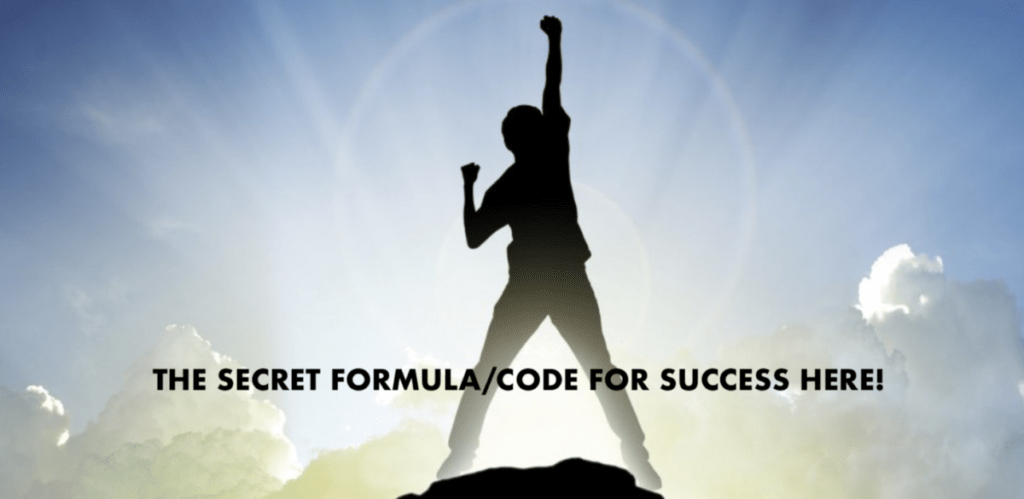 And after that, check out my daily routine here because it is what we do on our daily basis that contributes to our success and to live off the life we want!
It is very important that you also wake up early in the morning, so don't hesitate and check it out! The more you learn, the more you earn.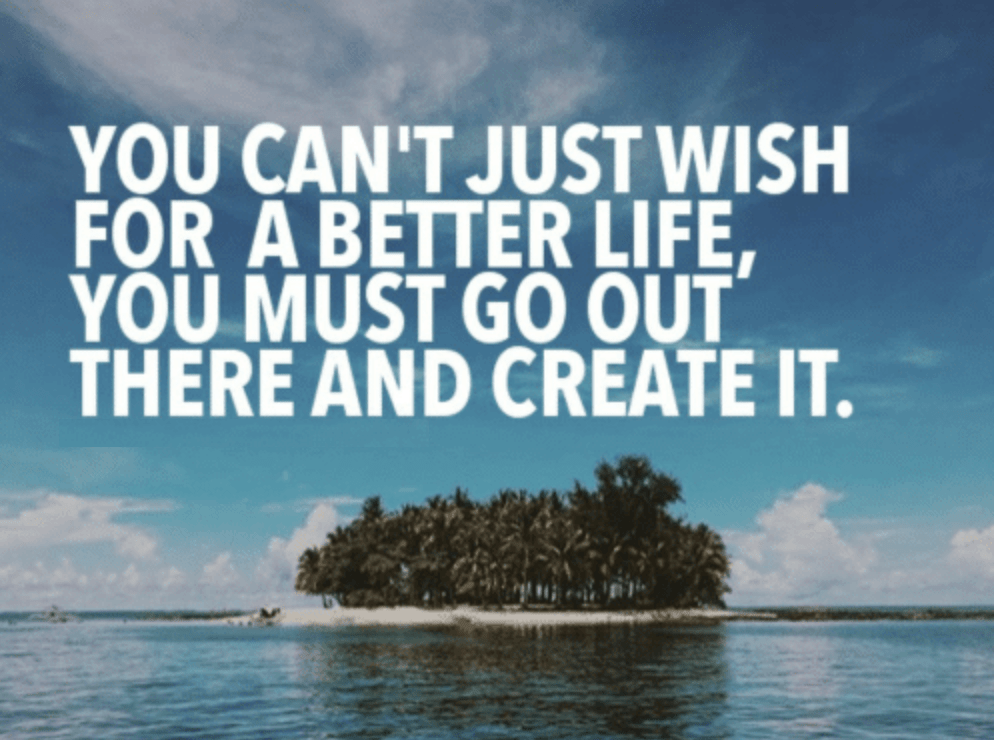 Find something you LOVE to do so much, you can't wait for the sun to rise to do it all over again. – Businessman Chris Gardner
(2020) Why JOB means; Just Over Broke – What You NEED to Know & How to Get OUT There!